A BIT OF ME…
I was born on the 23rd of September 1973 in Milan, though I have Croatian origins, more precisely from Rovinj, hometown of my family, where I spent the first few years of my life. There I learned swimming and the love for the sea: my father taught me to use the mask and to discover the beauty of the underwater world. After moving to Italy for good, from the age of 5 until 14 I joined the competitive swimming team of Fanfulla Lodi, unfortunately the school commitments got me out of the water world, but just temporarily.
In 1997 the first breakthrough: first I graduated and then something completely unexpected happened to me: again thanks to my father I got to meet the myth, Umberto Pelizzari. From that moment on, when a young guy with a cowlick met the worldwide freediving icon, a new friendship was born. Soon after that my whole life changed: I was asked to be part of the entourage of `Pelo', the famous "Sector No Limits Team", as his surface buddy and I started to follow him around the World for his stages, trainings and most of all his records.
I could spend hours telling all the stories and adventures that we have lived together, inside the water and on land… in 2000 during the shooting of the movie "Ocean Men: Extreme Diving" I even had a little part in the legendary scene of the Fiat 500.
2001 was another turning point: it was the "maestro" Umberto's farewell to competitions and I was by his side in his last record. In the meantime I entered the world of competitive free-diving and joined the Croatian national team in the AIDA World Championship.
My passion for competitive freediving kept growing, I became a monofin expert and instructor. New disciplines were constantly coming up in the world of freediving, the "Jump Blue" among them consisting in a sort of square, each side measuring 15 meters and placed at a depth of 15 meters.
In 2004, during the International Championship in Croatia I managed to swim 120 meters of the square scoring the new World Record. I kept on training even more and after a couple of months broke the National Record of dynamic apnea with fins achieving 150 meters in the swimming pool.
In 2005 , after another victory at the National Championship my competitive career got to a stop: Filippo, my best friend, a freediving instructor that was with me in many competitions and courses, unexpectedly died while spearfishing. This event turned my life upside down and I decided to stay away from the water for a long period of time: the Sea, that had given a deep joy to me, had also taken my friend away, the closest person I had, my guardian angel. It was an unbearable sorrow.
After a dark and difficult time, in February 2006 I started believing in myself again and went back training with just one goal in my mind; make peace with the sea and maybe with myself. After almost a year I took part to the National Championship winning for the third time in a row. It was an important result for me, especially from the emotional point of view, for I managed to defeat my greatest enemies: myself and my fear.
The same year a was part of a selected Italian freediving team in a television challenge in Tokyo where we were able to beat the Japanese team. I then decided to leave the National team for good, even if the World Championship in Tenerife was only a couple of months away and I concentrated in organizing an event in memory of my passed away friend. For the event I commissioned a piece of art: the Dolphin, the symbol of the Sea.
I then decided to devote part of my life to discover the world of wild dolphins, travelling through Bahamas, Honduras and Hawaii. I had the chance to tell my story in some programs on the National TV, as a television host in a series called "Around the world in 80 islands" and in a small documentary for Discovery Channel titled "Liquid Man". I was also a guest in many radio programmes for the main Italian networks.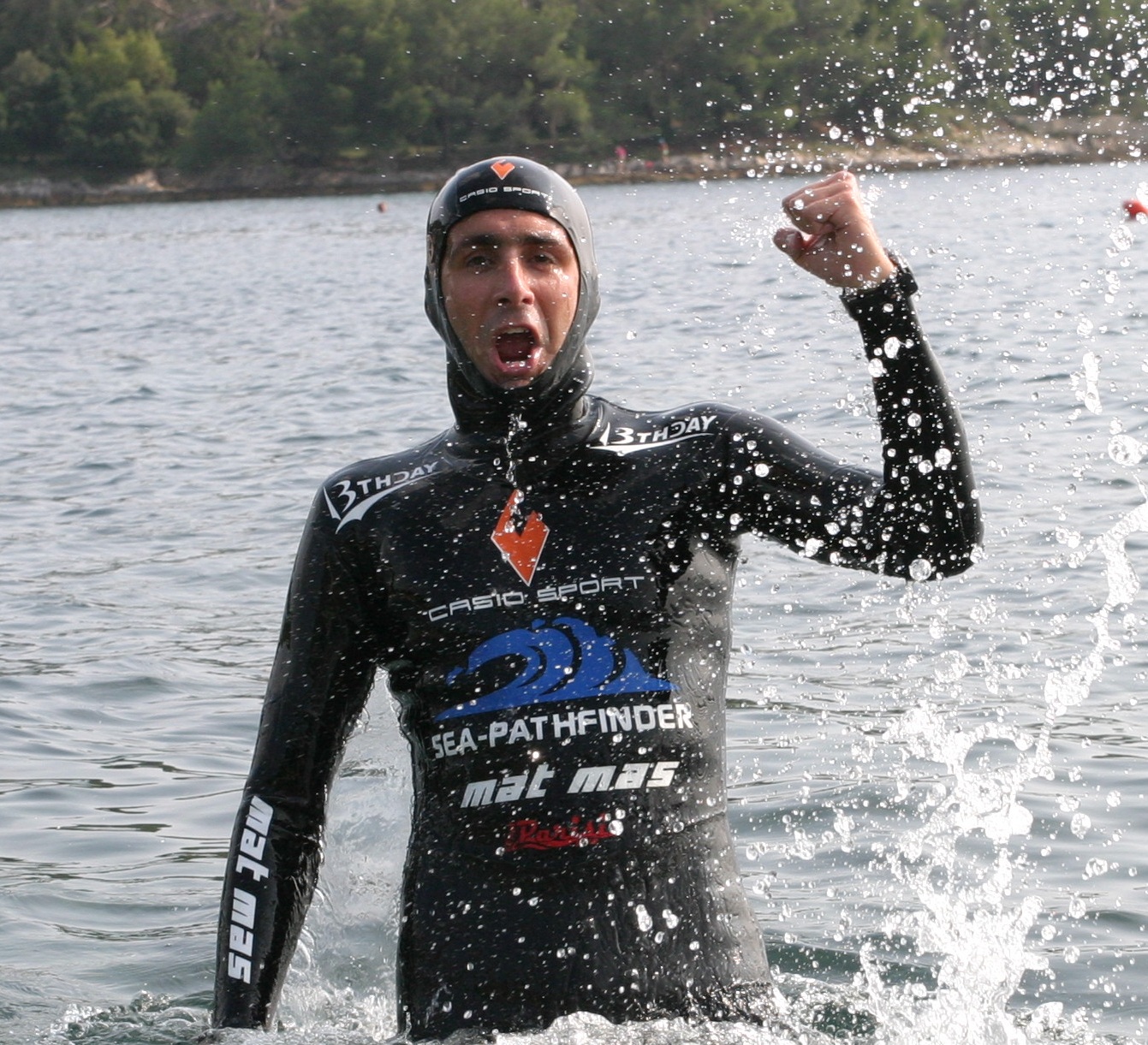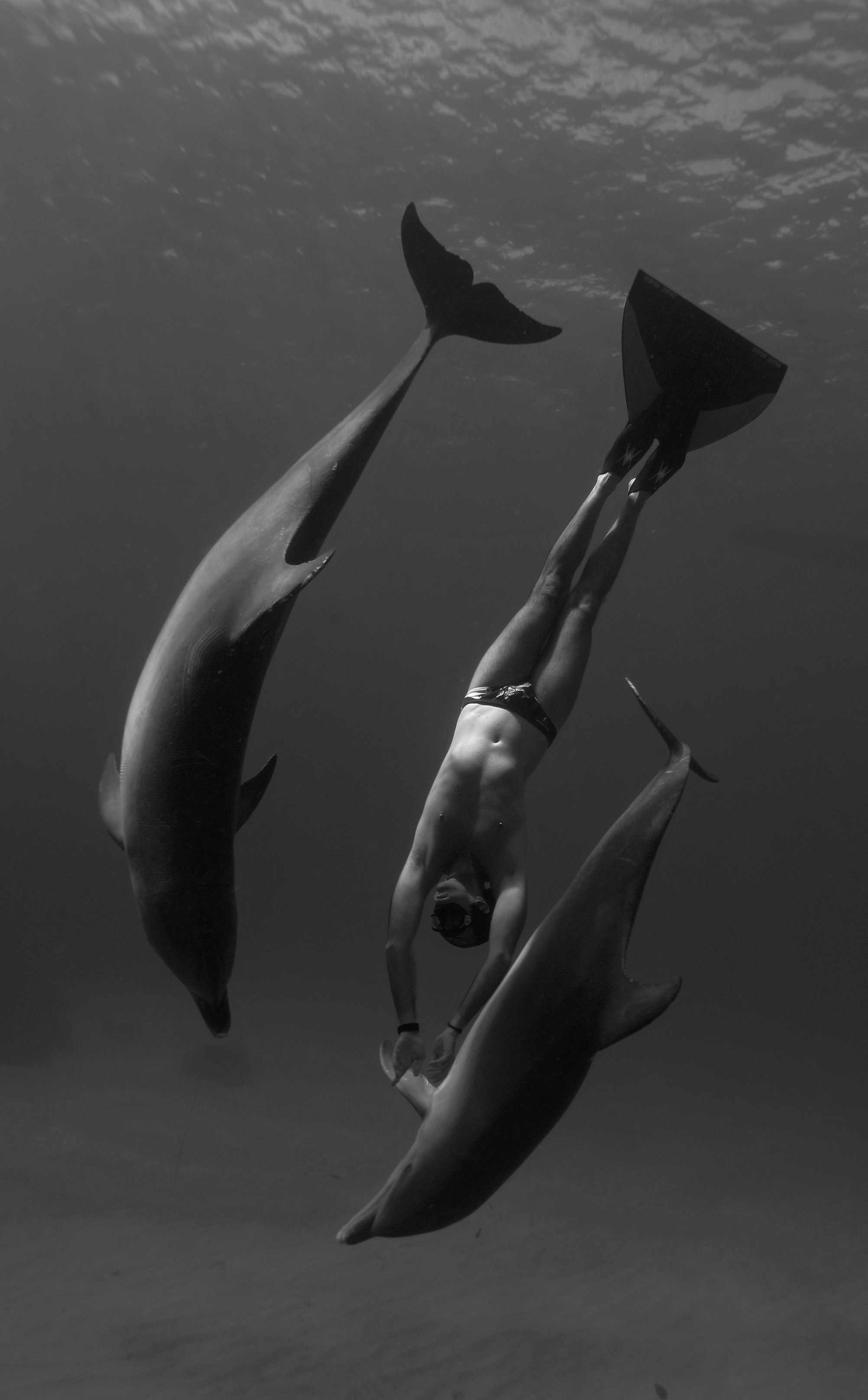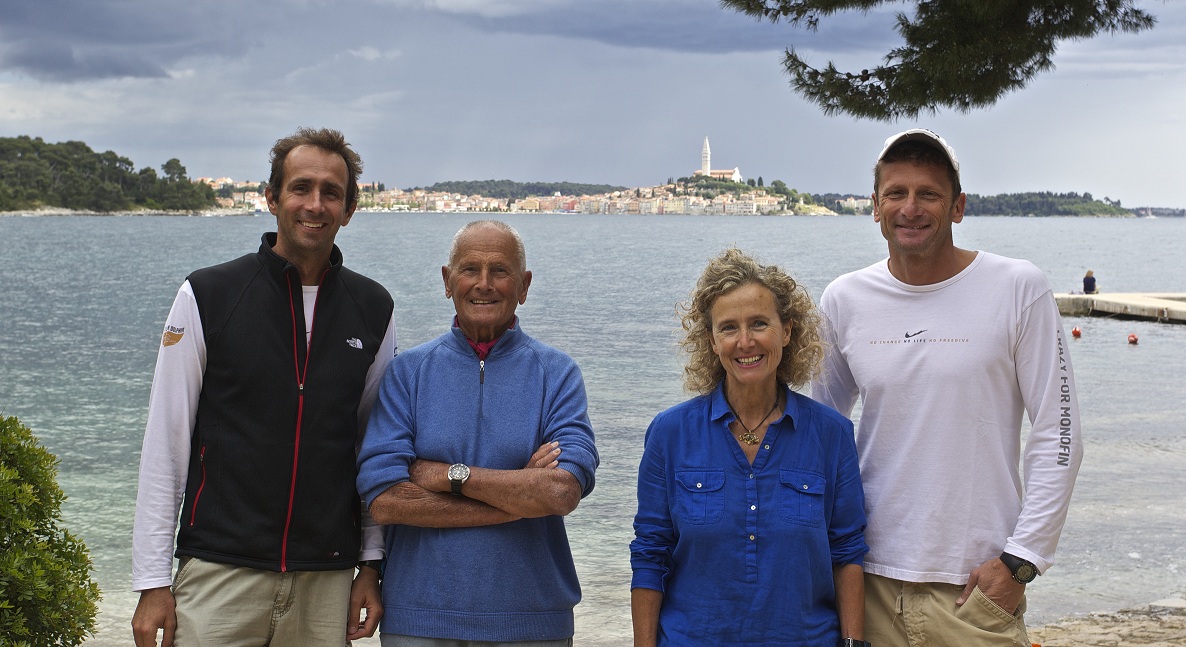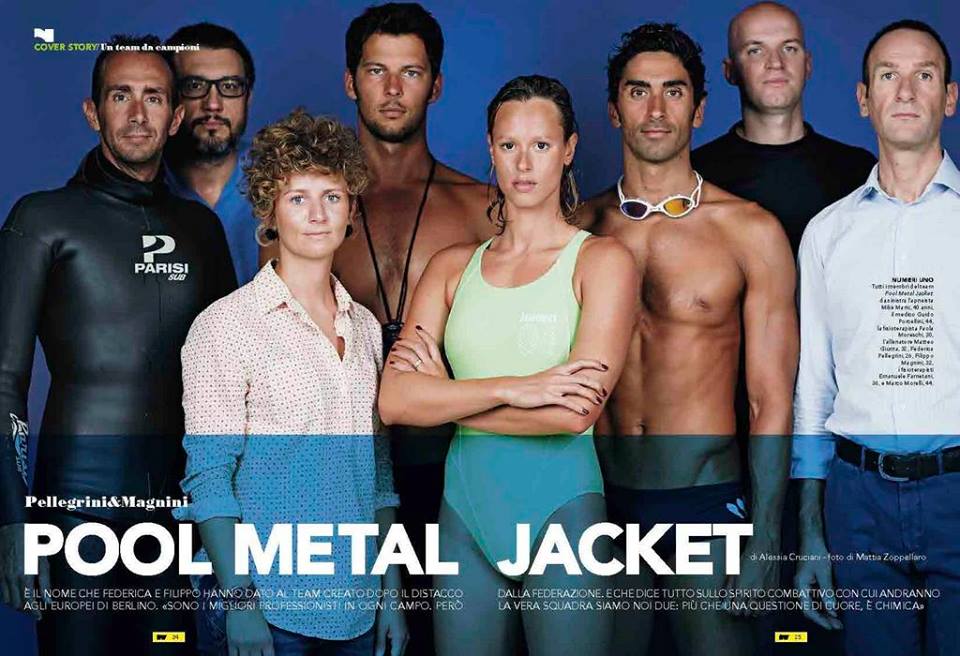 After being awarded with the athletic merit and with the gold medal for athletic merit by the Italian Olympic Committee, I decided to teach the monofin technique thoroughly, a unique tool that allows to feel like a dolphin. So I created my school "Swim Like a Dolphin" through which I have been able to transmit my experience as the scientific knowhow I have gathered so far. I basically combined my love for science and my passion for water, after a degree in Medicine, a specialization, a master and a PhD, I started working as a Professor at the University of Pavia in many Departments among which the Sport Medicine one.
My first challenge as a trainer came in 2009 when a perfect stranger, Ilaria Bonin, asked to be trained within my Team becoming in four years the World Champion. At present I am not only a freediving trainer but I am also providing counseling in breathing techniques.Since 2013 I am in charge of the underwater training of Federica Pellegrini and Stefano Magnini, as part of the "Pool Metal Jacket" Team to which then GianLuca Maglia and Matteo Giordano were added. With reference to the swimming world I have also worked with AND Swim Project.
To this day I collaborate with World Champions from a variety of disciplines: Igor Cassina (artistic gymnastic), Sara Cardin (karate), Alex Giorgetti (water-polo), Paolo Pizzo (fencing), Federico Morlacchi (Paralympics swimming), Stefano Figini (finswimming) and as a consultant for Tean Trek-Segafredo (cycling), FIN (Italian Swimming Federation), I am also a FUV Ambassador (Umberto Veronesi Foundation).
THOUGHT
It is not easy to describe the feelings of freediving.
The moment is so magical, so intimate, and words are not enough to tell the emotions that one can experience. In one moment, man becomes one thing with water, an integral part of it, and the symbiosis man-water keeps away any bodily sensation from the man who becomes water in the water. Apnea is surely the most unnatural thing, but being able to live this dimension allows you to know an important part of yourself.
In recent years I have done apnea in two different ways: competitions as an athlete, then as a coach and now the recreational way.
The first is a strict and fixed discipline that, as with all extreme sports,lets you experience strong feelings, both good and bad. You have to be highly motivated, extremely focused, hugely determined to prove something to yourself by facing great sacrifices, especially in a sport where the winners are the ones who do not breathe. But victory rewards every effort, and it repays you for the many months of struggle. Setting a record gives you an inner joy that goes beyond your expectations, and links you even more to the water and to the people with whom you share the victory.
Recreational freediving is definitely more enjoyable, less stressful and it is meant to bringing you balance. In everyday life stress often risks to dim our vitality and our needs, making us feel "less good about ourselves." If you are comfortable with yourself, you will surely enjoy being with others as well. This need is often forgotten, and that's why I seek refuge in my freediving: I try to get away from everyday negativity, and I try to cut a corner where I only seek my balance and my serenity through breath and water.
In order to do this you do not need to go to extreme depths, but the important thing is to feel good with yourself in the water.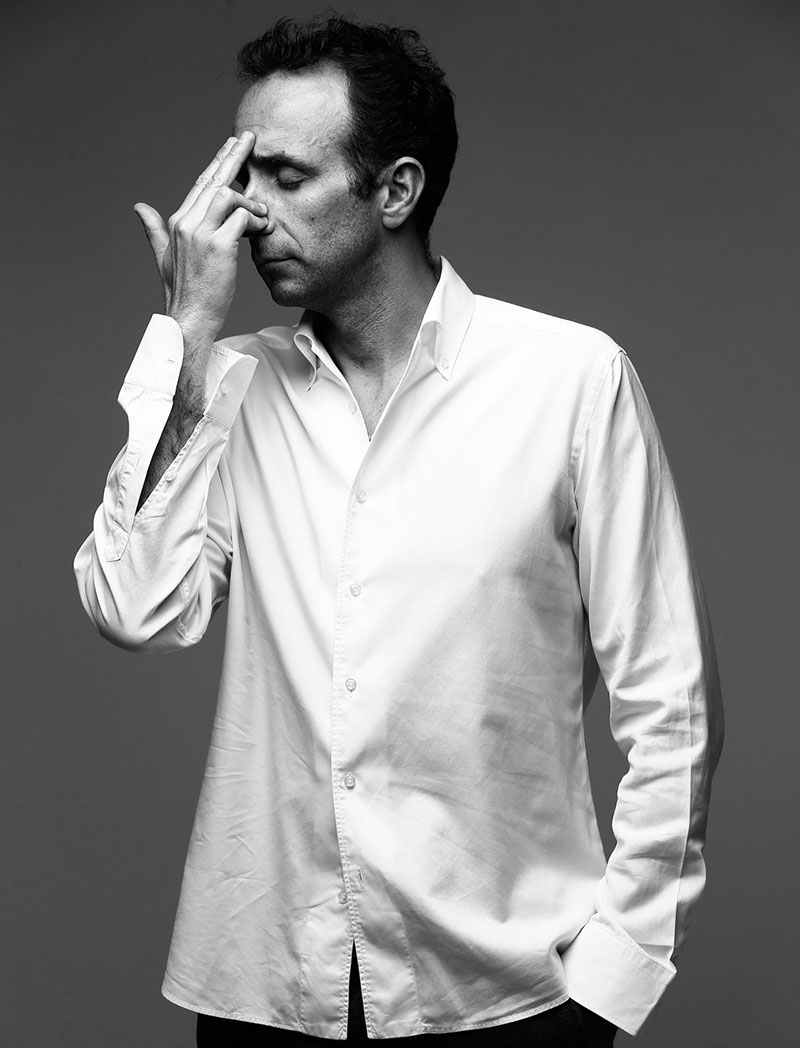 MISSION
The quality of the life of people depends on the quality of their breathing.
Breathing is the first need for survival, and this is why I dedicate my undivided attention to this issue. This is all coming from many years of study, since I was a student, and now, as a teacher, it has allowed me to know the real problems of people. From my athlete's experience, from my work on high-level athletes and more: children, housewives, pregnant mothers and managers. I have developed physical, physiological, anatomical and medical skills that allow me to explain to you how to breath. My uniqueness is that I teach you how to breathe and to live better by learning to manage your stress and/or your performance, and the proof is the scientific evidence on which I rely my teaching.