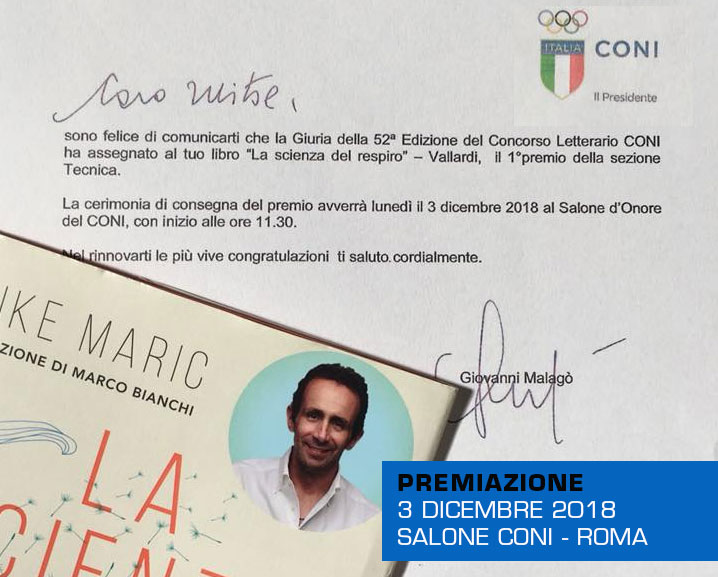 The book "LA SCIENZA DEL RESPIRO" won the 1st prize of the technical section in the 52nd edition of the CONI literary contest.
The award ceremony for Mike Maric will be held in Rome.
Monday 3 December 2018 11:30
CONI's Hall of Honor – Piazza Lauro De Bosis, 15
Free admission.