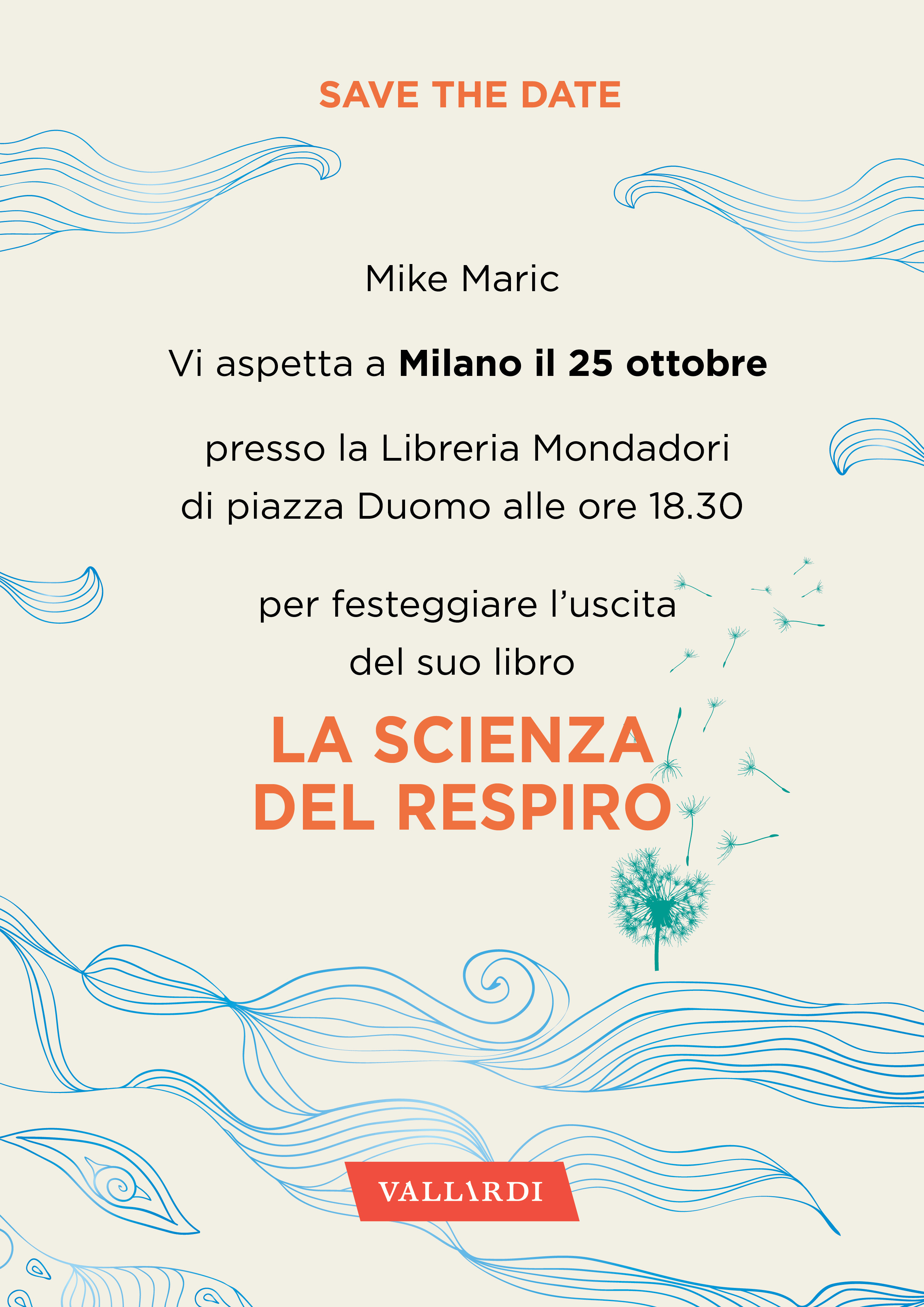 "SCIENCE OF RESPIRATION" is the new book by Mike Maric Official, scientist and champion of apnea as well as breathing coach of many great sports champions.
Wednesday 25 October 2017 at 18:30
Mondadori Library – Piazza Duomo Milan
Along with Marco Bianchi
Mike will take you by hand, giving you curiosity, techniques, anatomy and real tales to make you understand that "We are like breathing," all seasoned by his own (beautiful) and science history, because Mike is first man of Science.
You will learn to be good with yourself and to be more and more serene and productive from your Breath.
***
Part of the sales revenue of this volume will be devoted to charity for scientific research against tumors.