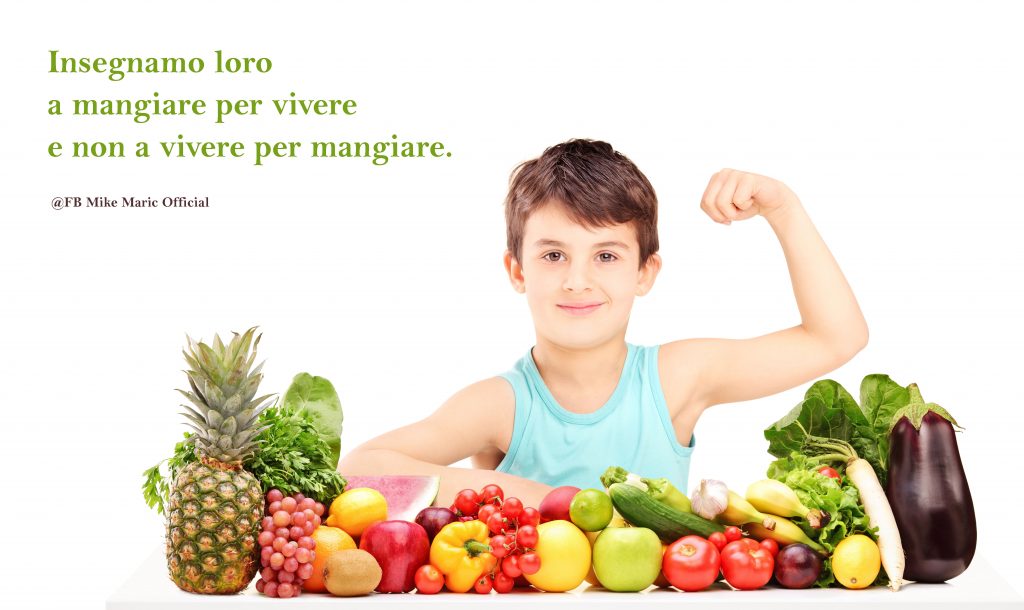 "We teach them to eat to live and not live to eat"
The basic needs of living healthily are undoubtedly "breathing" and "eating", but one must be able to breathe and must know about food. Hence the importance of knowing the four foundations for a healthy life:
breathing, relaxation techniques and / or meditation
nutrition
sport as physical training
dietary supplementation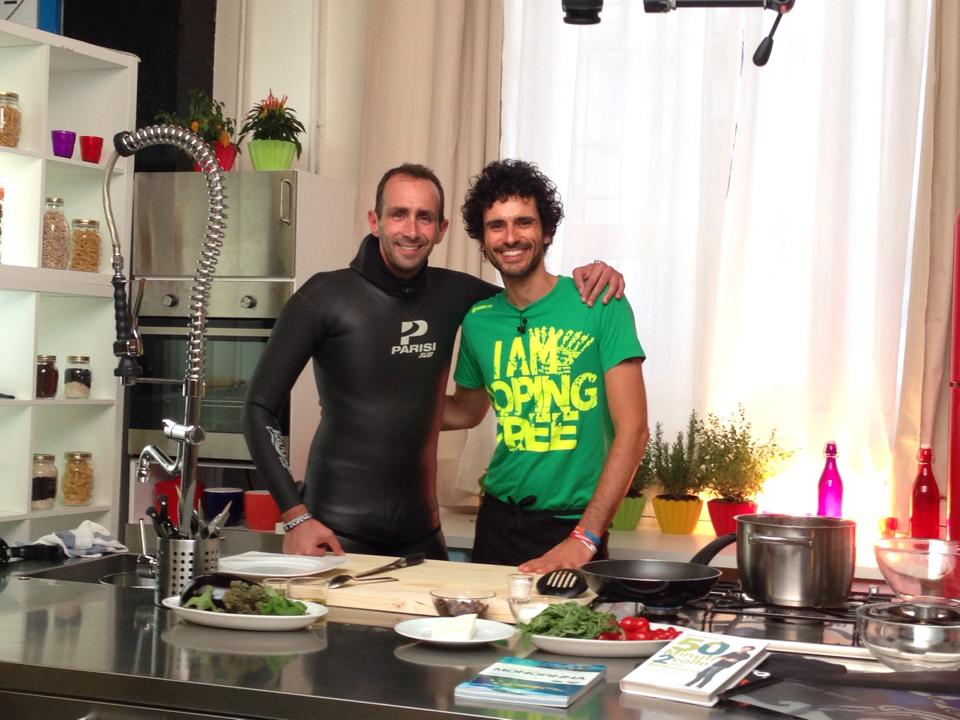 Together with our friend Marco Bianchi "the scientist chef" from the Umberto Veronesi Foundation we have studied the Water menu,the perfect meal recommended for those who, like me, practice aquatic activity, in order to know what is good to eat before, during and after a dive. A light menu that at the same time boosts your energy, replenishes the necessary nutrients and, above all, keeps a good level of hydration – it lowers quickly when in water.
It is for this reason that we propose black rice 'venere' as a main dish, because it is rich in fiber and minerals, accompanied by oily fish such as Omega3 source mackerel, great for balancing free radicals, all seasoned with extra-virgin olive oil, marinated olives and sundried tomatoes, rich with strong antioxidant power. We particularly address hydration with our extracts made from ginger, apple, pineapple and fennel, all bursting with anti-inflammatory, mucolytic, anti-edema and digestive properties. And finally, the "light" version of the tiramisu, made with ricotta cheese, wholemeal biscuits and dark chocolate.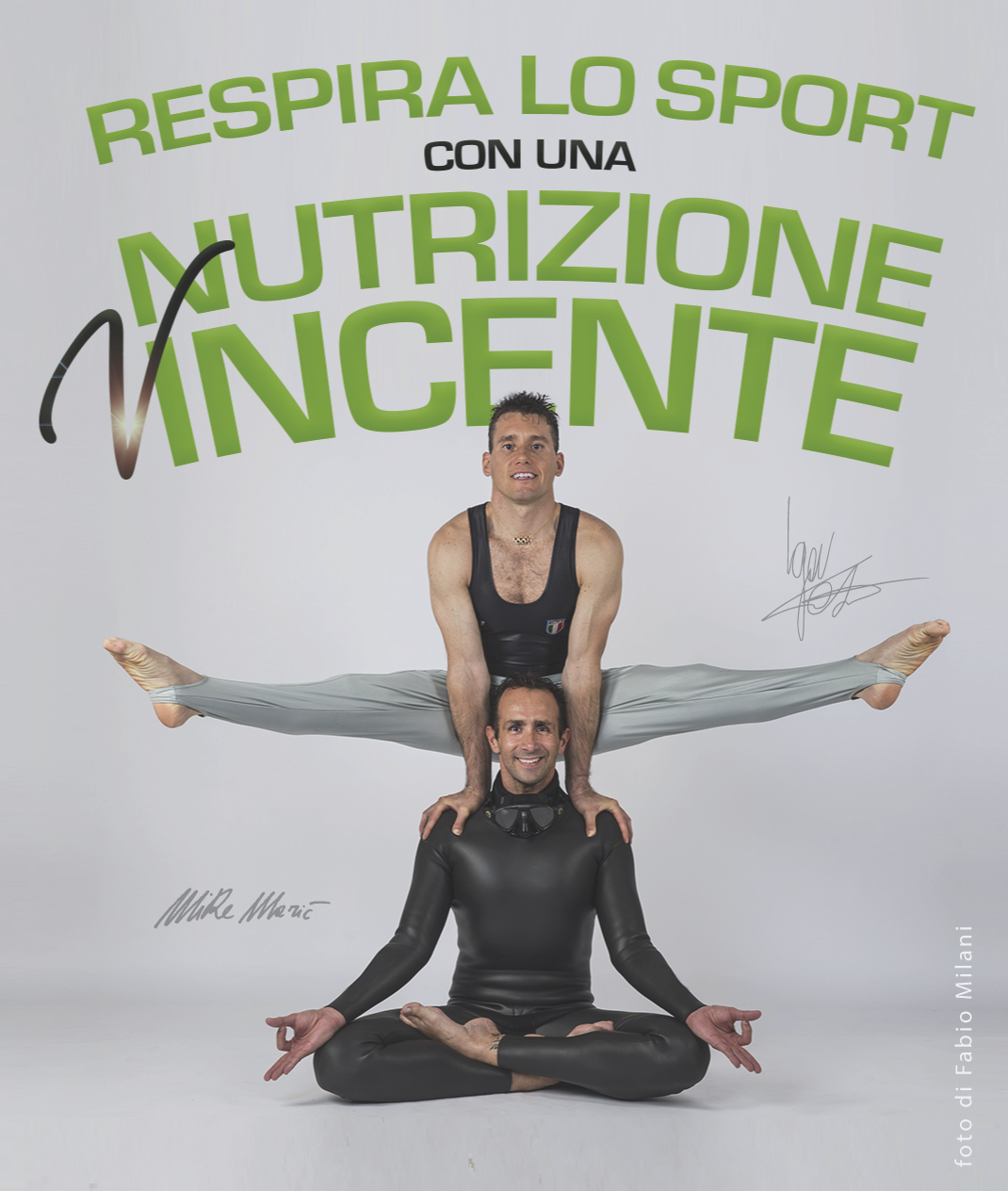 The project "BREATH the sport with a winning NUTRITION" develops from the experience of Olympic Gold Medalist in gymnastics Igor Cassina and from my own experience in freediving, with the aim of promoting a healthy way of life through the teaching of breathing techniques that help us deal better with our daily life, often full of stress and anxiety, and spreading the principles for a balanced diet supported by supplements, from children up to professional athletes.
The project is developed through workshops, events, personalised nutrition advice, and may be offered to schools, gyms and sports center, and to companies, in order to provide the correct information on how to handle anxiety and stress, as well as to show how to eat properly everyday, even when there is "no time".